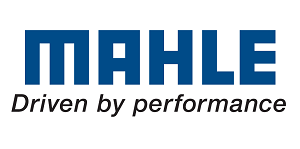 Higher performance for pure air
In the field of industrial filtration, there is virtually nothing as demanding as dedusting technology, and so it is particularly important for MAHLE to have additional expertise in the design, selection, and integration of appropriate filter cartridges. Our filters, equipment, and systems for the dust filtration of air and other gases increase productivity and systems reliability, and contribute to product recovery and increased environmental protection and safety at work.
For more than 40 years, MAHLE has been providing effective ecological and economical solutions for safe dust filtration and clean process performance. With comprehensive engineering expertise, we provide cutting-edge filtration solutions that make us a market leader.
_________________________________________________________________________________________
Filter media & pleat technologies
MAHLE provides a broad selection of filter media for dust filter cartridges, thereby ensuring that the right solution is available for nearly any application. Special surface materials with web coatings, PTFE membranes, or meltblown microfiber pads guarantee cost-optimized and reliable continuous operation of dedusting systems. Materials with FDA and EU 10/2011 approval are available for the pharmaceutical as well as food and beverage industries. In order to take full advantage of the performance of these filter media, we apply expertise only available to few along with ultramodern production technologies. We fold media perfectly, and use ridges and pod embossing to obtain optimal spacing—for greater performance and a long service life.
_________________________________________________________________________________________
Filter cartridges
Star-pleated MAHLE dust filter cartridges are used to separate dust from air and gases in nearly all branches of industry. The consistently high quality of MAHLE dust filter cartridges is ensured by regular, extensive performance checks on production materials. In addition, application tests are conducted on our test benches in the development lab and on site in our systems. These results allow existing products and production methods to be improved and new ones to be developed. MAHLE provides a wide range of high-end solutions: for example, for filtration of gas turbine intake air, for product separation in production or transport processes, or in sample gas filtration. Materials with FDA approval are used in the pharmaceutical and food industries.
The conical geometry of MAHLE filter cartridges has advantages over cylindrical designs. Filtration performance is about 30% greater for the same filter surface. This has been confirmed in long-term operation. The reason lies in a considerable reduction of the upward stream speed near the lower end cap. This allows an even closer arrangement of the filter cartridges to be arranged even more closely, and thereby creating a more compact form. The de-dusting action is significantly improved, especially for light dusts, since they can sediment better. The conical design also provides greater mechanical strength and differential pressure resistance.
_________________________________________________________________________________________
Cleaning units
Two optimized cleaning systems are available for star-pleated filter cartridges: the MAHLE rotation air nozzle and the multi-jet nozzle. The unique technical details of these components are based on our many years of practical experience and extensive development testing.
With focused air guidance, reduced noise emissions, and a compact design, MAHLE cleaning units bring added value to pure air.
_________________________________________________________________________________________
Oil mist separation
Cooling lubricants (oil or emulsions) are used under high pressure during industrial machining and forming operations – in modern machine tools, for example. As a result, more oil mist and emulsions are released into the air. To ensure that the aerosol level of the maximum workplace concentration (MAK) value is not exceeded, the cooling lubricant mist must be reliably and continually extracted from the work area of the machines and cleaned. Conventional systems frequently struggle with this task.
_________________________________________________________________________________________
Controls
Cleanable de-dusting systems must be equipped with filter controls, which initiate any necessary cleaning signals. This cleaning signal can be triggered by a timer or a differential pressure. Timer or differential pressure filter controls are available, depending on the requirements. Differential pressure filter controls reduce operating costs to a minimum.